ARTclectic Fine Art Gallery Blog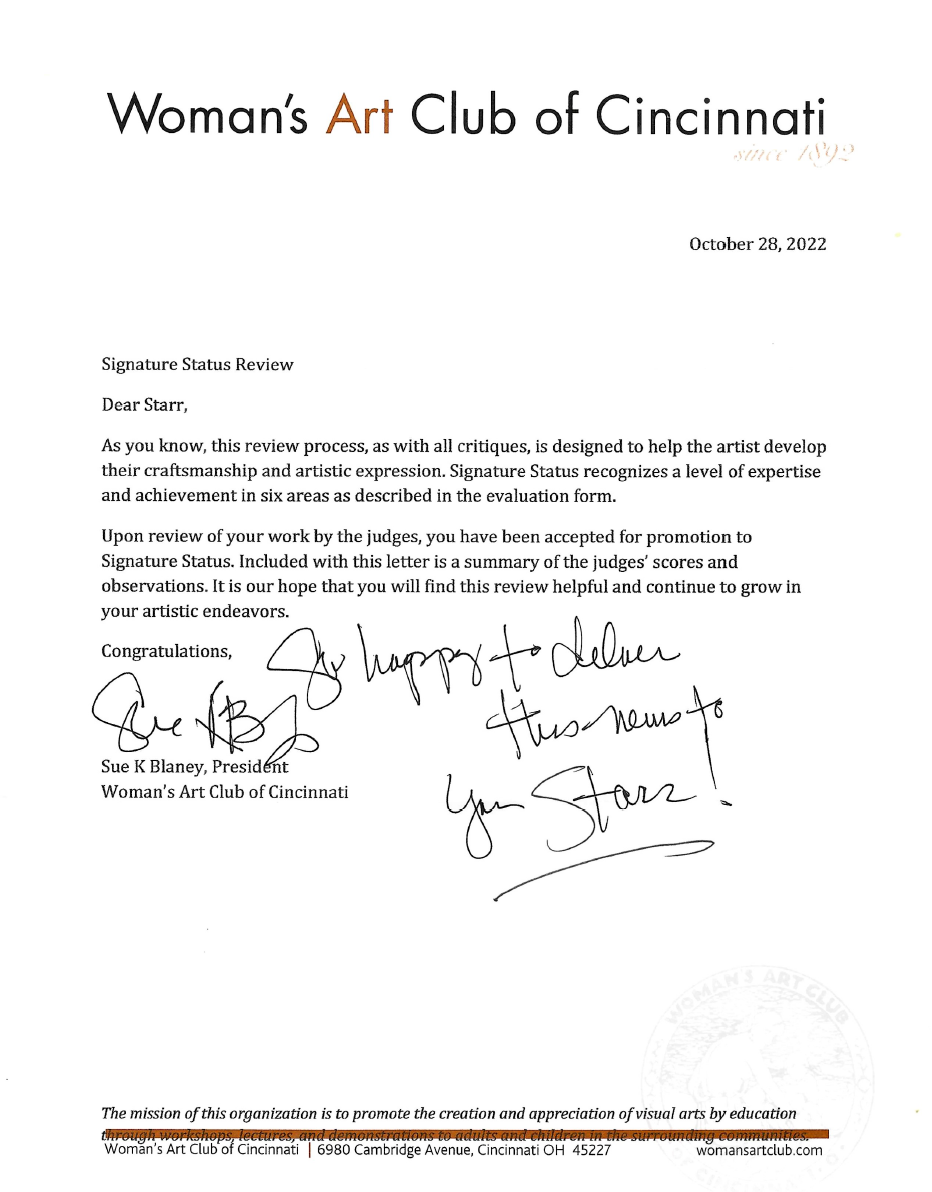 Starr Shebesta, gallery owner of ARTclectic Art Gallery, attained Signature Status in the Woman's Art Club of Cincinnati (WACC) on 10/28/2022.
What is Signature Status?
A panel of judges evaluates four pieces of a member's artwork to determine if they, as a group, demonstrate the artist's underst...