ARTclectic Fine Art Gallery Blog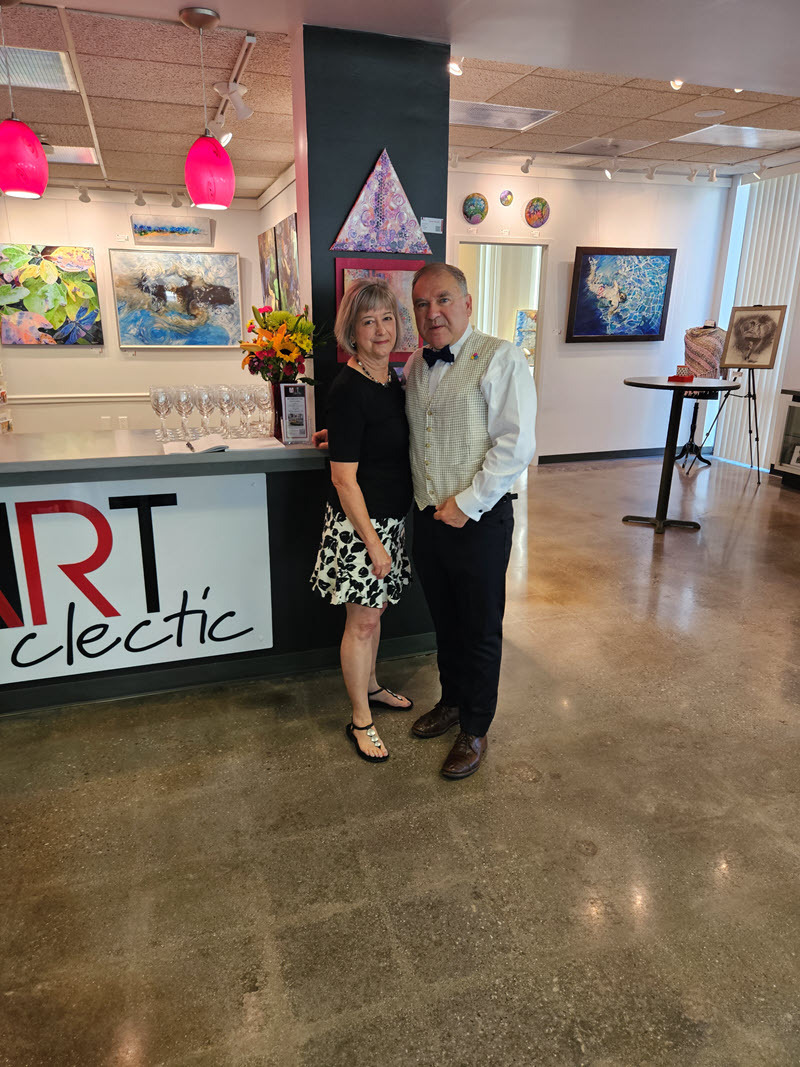 ARTclectic Gallery's "Action and Abstraction" exhibit opening reception attracted well over 80 art lovers!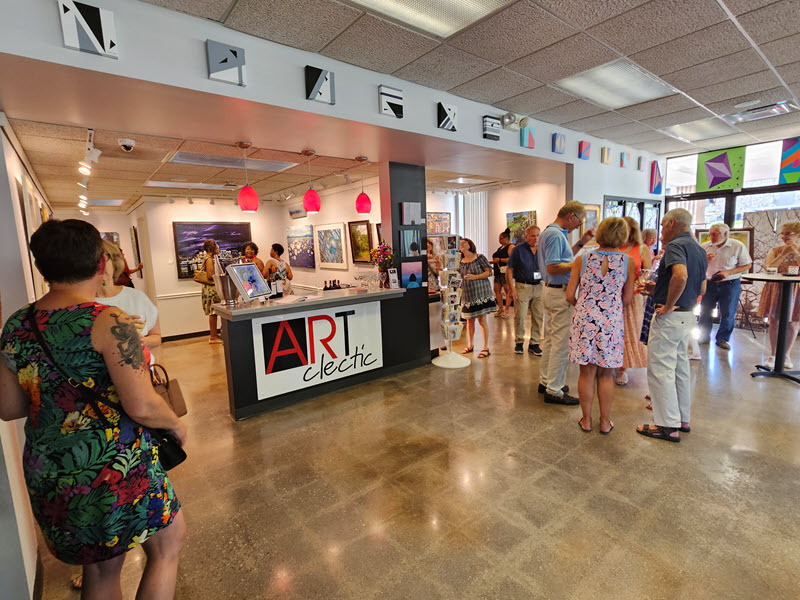 ARTclectic Gallery's "A Room with Many Views" exhibit opening reception attracted art lovers with well over 80 people in attendance! This art exhibition features artworks of cityscapes, landscapes, and seascapes and will be on display for two months, July and August of 2023.
The artwork featur...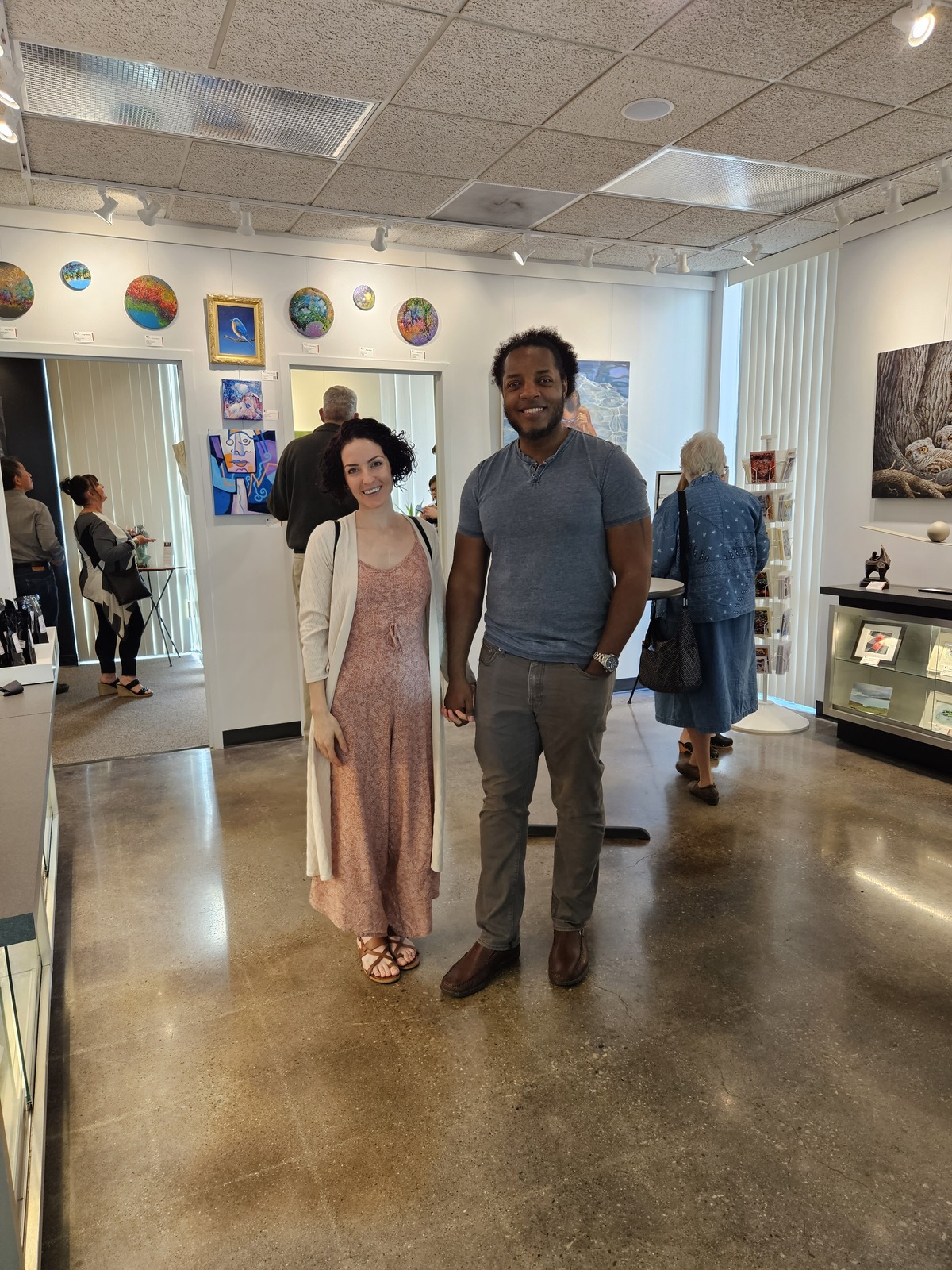 ARTclectic Gallery's "Portraits of Living Things" exhibit opening reception attracted a great crowd who were impressed by the beautiful artwork on display.
All art pieces shown were created by accomplished Cincinnati regional artists, including Errol Bruce, Ken Landon Buck, Cathy Fiorelli, Tracey...
ARTclectic guests enjoyed the soothing uplifting sounds of four-piece jazz band, Blue Night Jazz, as they strolled the gallery with a glass of wine in hand and enjoyed the beautiful artworks on display.
One of our guests enjoyed one of the paintings on display so much that she purchased it! It wa...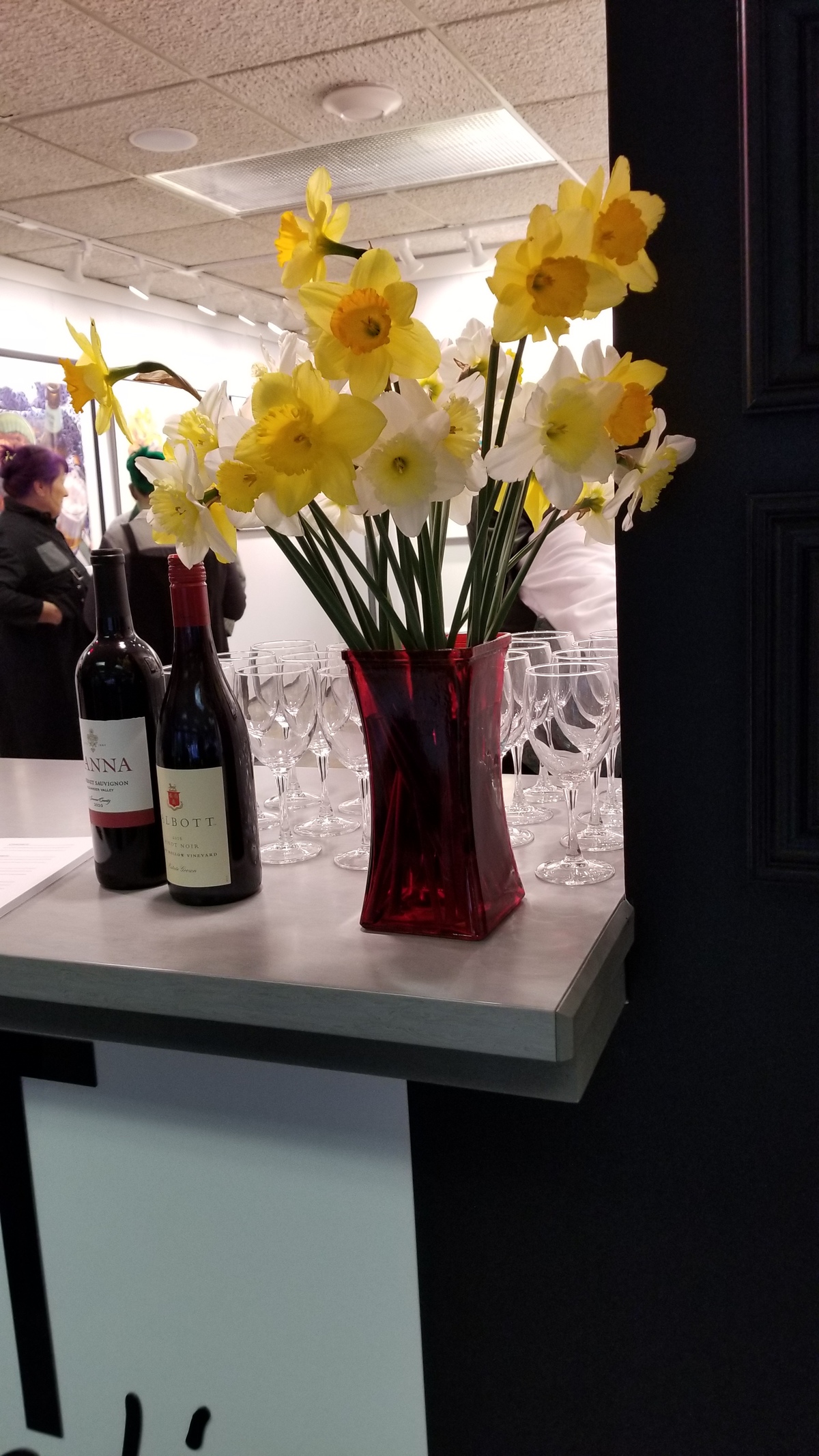 Outside, it was still quite chilly but, inside, floral visions were blooming brightly at ARTclectic Gallery!
Our many guests feasted their visual senses on a beautiful array of floral and still life artwork created by accomplished Cincinnati artists during our "Spring is in the Air" Exhibit Opening...