ARTclectic Artists, Carol Rentschler and Andrea Eisert, are award winners!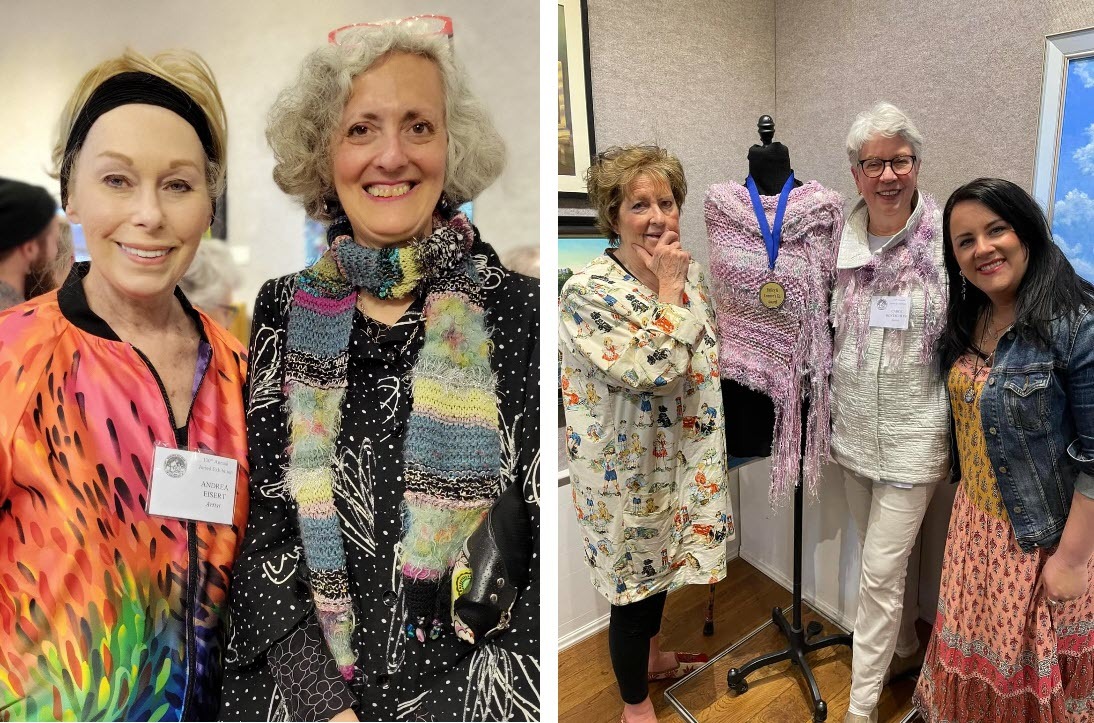 Andrea Eisert and Carol Rentschler, two women artists whose work is on display at ARTclectic Art Gallery, won awards at the 130th Annual Juried Show of the Woman's Art Club of Cincinnati (WACC) on 4/8/2023. This annual show is a powerful and exquisite exhibition of art by women artists in the Cincinnati tri-state region.
60 art pieces from approximately 250 submissions were selected to be in the show. Of those in the show, only 16 were awarded prizes. Clearly, it was a great honor to be recognized!
Carol Rentschler won the Bailey & Connor Company Award for her fiber artwork called "A Collection of Stitches for Spring". Andrea Eisert won the Brush and Palette Painters Award for her abstract piece, "Blue Velvet".
"I am very excited whenever any of our ARTclectic artists are recognized for their extraordinary talents." says Starr Shebesta, ARTclectic Gallery Gallerist. "This speaks volumes about the caliber of talent we have on display at ARTclectic Gallery!"
The mission of the Woman's Art Club of Cincinnati is to promote the creation and appreciation of visual arts by women in the Cincinnati region. The Woman's Art Club of Cincinnati is the oldest existing women's art club operating without interruption in the United States. Founded on December 1, 1892 by nineteen women artists in response to the Cincinnati Art Club's exclusion of women, the Woman's Art Club continues its tradition of stimulating its members to greater effort in their work and increasing a general interest in art.