World Renowned Still Life Watercolorist, Chris Krupinski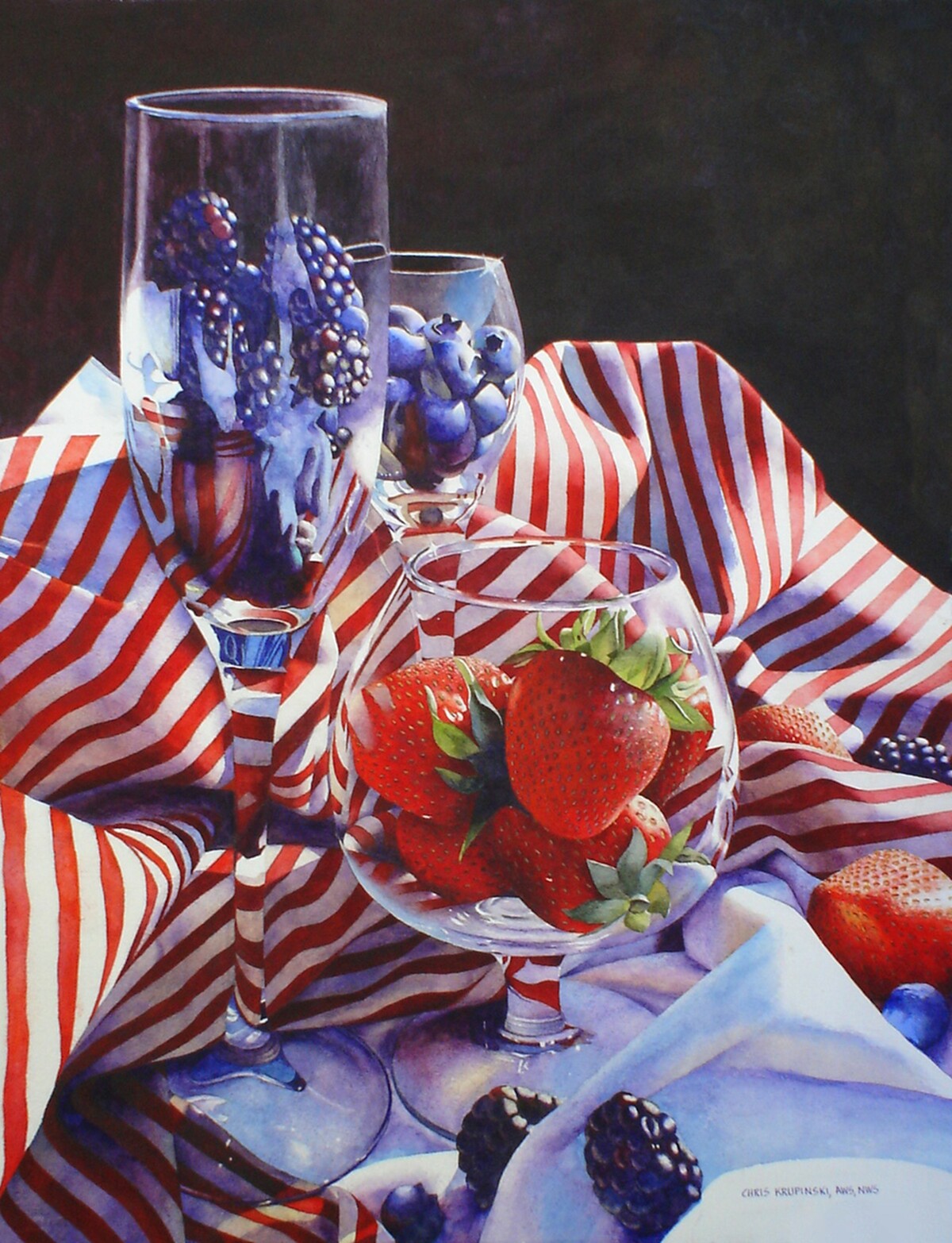 Meet our featured artist, Chris Krupinski, at the opening reception on Friday, July 8th!
ARTclectic™ Gallery announces its first featured artist exhibition opening reception on Friday, July 8, 2022, 5:30 pm to 8:30 pm, at 6249 Stewart Avenue in Cincinnati, Ohio. Libations and light bites will be served.
The art exhibit will highlight the artwork of Chris Krupinski. Chris is a globally recognized watercolorist whose stunning still-life compositions and execution bring drama to everyday objects.
Chris has achieved signature status in numerous watercolor societies nationwide and has won many "Best of Show" awards and top prizes in the most prestigious juried shows, both nationally and internationally. Chris has been published in major watercolor publications and is a featured artist in numerous leading national art magazines.
Chris's artwork has been jury-selected to exhibit in China, Turkey, Taiwan, Greece, Holland, Italy, and Russia.
"I choose to primarily paint still life compositions. The elements that I use (fruit and quilts or other material) offer a wide variety of composition and design opportunities," states Chris Krupinski, AWS-DF. "In fact, I look beyond the realism to the abstract design created by lights and darks, fabric design, folds, and the large shapes created by the fruit. The lights and darks are paramount in the design."
Viewers of Chris' art should detect the faint scent of overripe fruit. Their taste buds should be tantalized by the apparent sweetness of this fruit. They will want to reach out and touch the soft folds of the quilt. The eyes should move around in the painting searching for detail and be excited by the design.
"We are excited to have such an accomplished and world-renowned artist kick off our featured artist exhibitions," says Starr Shebesta, ARTclectic Gallery Gallerist. "It's exhilarating to share Chris's amazing works with the local art-loving community."
Chris will be available in person at the opening reception to engage with visitors about her work.