ARTclectic Afternoon Teas - September 2023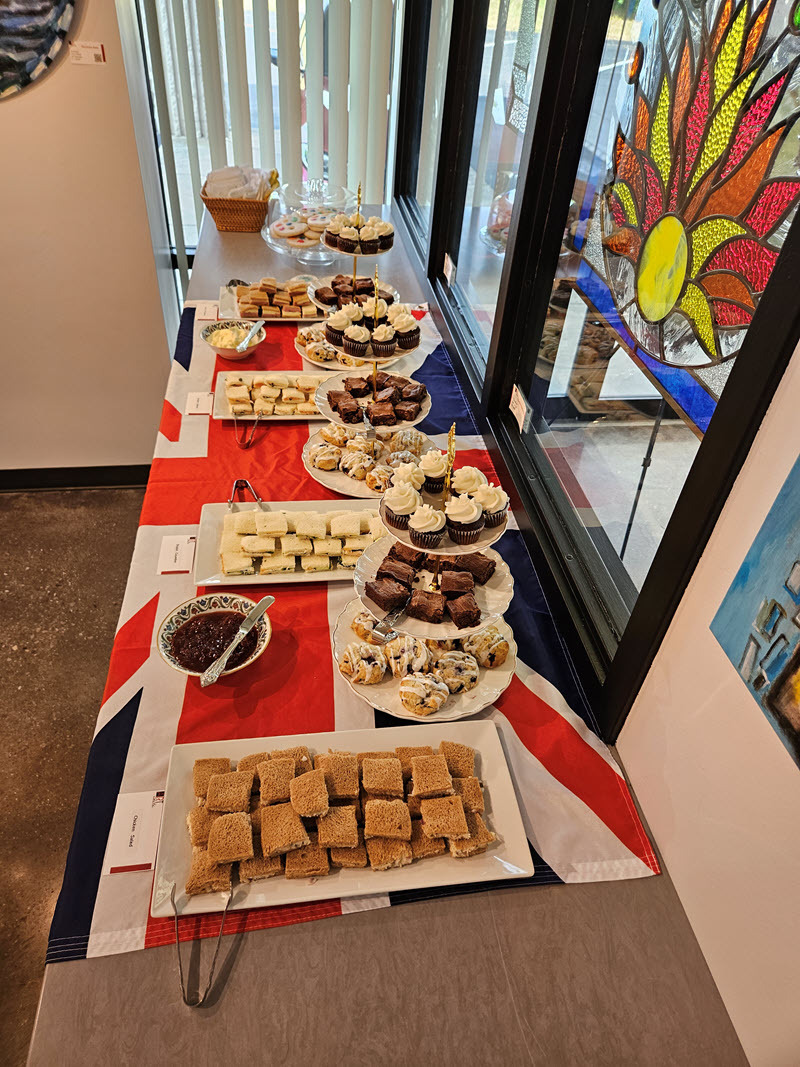 Our public ARTclectic Afternoon Tea event in September was an enjoyable event where everyone had a wonderful time exploring tea, crumpets, and beautiful artwork!
In September, ARTclectic Gallery rolled out its Afternoon Tea red carpet for a private group. The Junior League of Cincinnati Choral Group recently gathered their "singing sistas" at a private ARTclectic Afternoon Tea and had a fabulous time!
You can host your own ARTclectic Afternoon Tea for your family, friends, or any private group. Contact us for more information!